Welcome to our School Website.
This website provides information about the school, describes the aims, curriculum and details the organisation and procedures for the current year.
We hope you will find it useful and that it will answer any questions which you may have about the school. If you wish to receive further information or understanding of our policies and procedures, please contact the school office, where we will be pleased to help you.
Children are encouraged to develop positive attitudes, gain independence and realise their full potential.
As success can take place in a variety of areas, we aim to help children develop their skills and talents within the supportive climate of a caring community.
The active interest and support of parents, both in their own child's development and in the general life of the school are welcomed and encouraged as an integral part of our 'Learning Community Partnership'.
Children, families, teachers, support staff and Governors are proud to be part of Beaumont Primary School. The school has gone from strength to strength, and has achieved:
Croydon Primary School of the Year 2018
An outstanding OFSTED inspection report (December 2017)
DfE Achievement Award
Health Schools Standards
STARS Accreditation at Silver Level
Basic Skills Quality Mark
Food For Life Bronze Award
Fruit To Suit (Enterprise Award)
FMSiS
An excellent reputation as a Community Primary School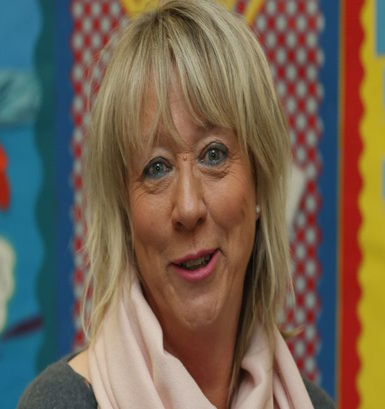 Mrs Anne Morrell
Headteacher